OLD WORLD CHARM
In the heart of the French Quarter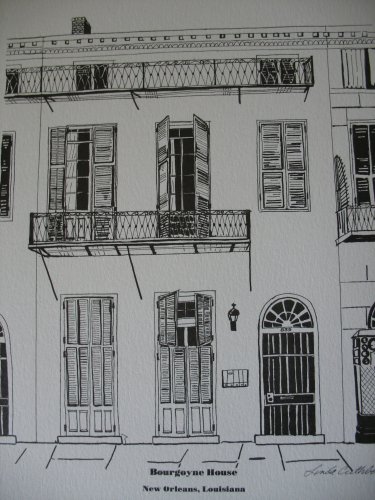 839 BOURBON
New Orleans, LA 70116
504-524-3621 or 525-3983

The excitement of Bourbon Street, coupled with a courtyard retreat from all the hullabaloo, is what Bourgoyne Guest House(TM) offers visitors to New Orleans' fabled French Quarter. Royal Street antique shops, fine restaurants, museums, bars, discos, everything you'd want to see in the old section of the city is within easy walking distance of the guest house.
Bourgoyne House is an 1830s Creole (French and Spanish) mansion with balconies, galleries, winding staircases and a hidden courtyard filled with exotic and subtropical plants.
Guest accommodations range from cozy studios to spacious one- and two-bedroom suites of unusual style and elegance. All are furnished with antiques and all have private baths, kitchens and air conditioning.
The Petite Suite

French doors and transoms are swagged by drapes in an 1800s design as a backdrop for antique furnishings, prints, accessories and chandeliers. The handsome bedroom with queen-sized bed features a seating area. Conveniences include tiled bath with tub and shower, fully equipped kitchen and color television.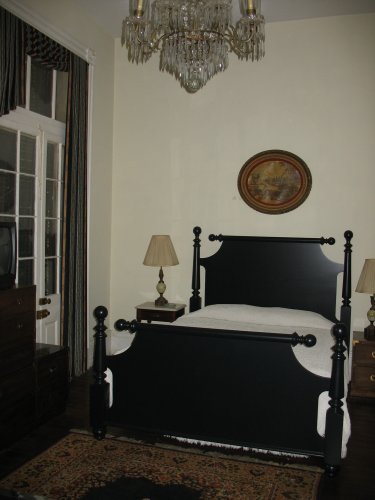 The Green Suite

With its romantic colors taken from the artist Corot, The Green Suite, decorated by designer Mitzi Clark, is a collection of strikingly beautiful rooms. Reached by a graciously curved, two-story cypress staircase, this suite features a balcony overlooking Bourbon Street, as well as a skylighted solarium.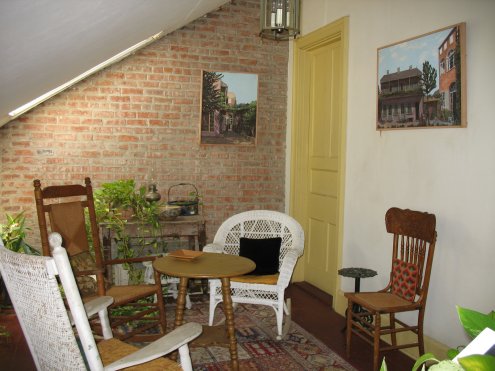 The suite's bath is tiled, with tub and shower, and its kitchen is completely equipped. Other conveniences include a color television.